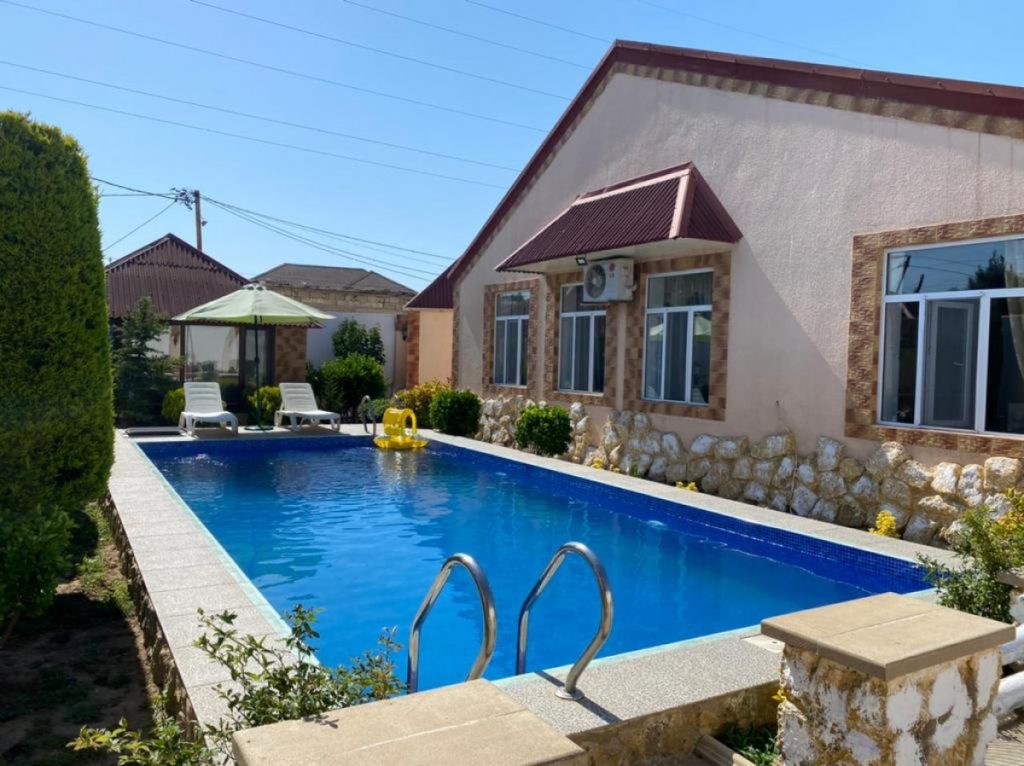 Price: $2700 / 4500 AZN
Contact details: +994 55 410 60 80 (Write in WhatsaApp)
A country summer house with private pool for rent near in Shuvelan settlement, Khazar district, in Baku. The area of ​​the house is 125 sq.
Private Pool and Barbecue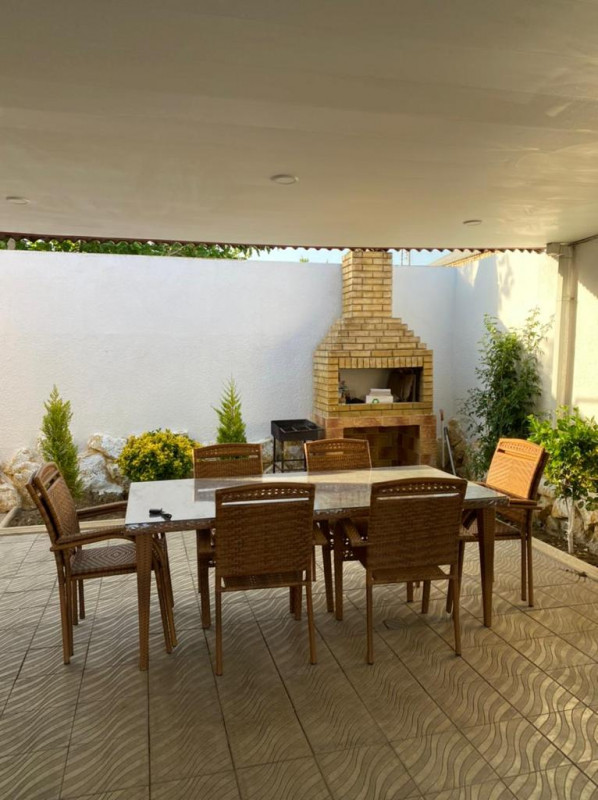 The main house consists of:
👉 2 bedrooms
👉 1 living room
👉 kitchen
👉 bathroom and toilet.
👉 Additional 25 sq m independent guest house (bedroom). It also has a toilet and a shower.
👉 Barbecue
There is a barbecue area and a pool in the yard. The pool has filtered circulation and night lighting. The minimum rental period is 1 week.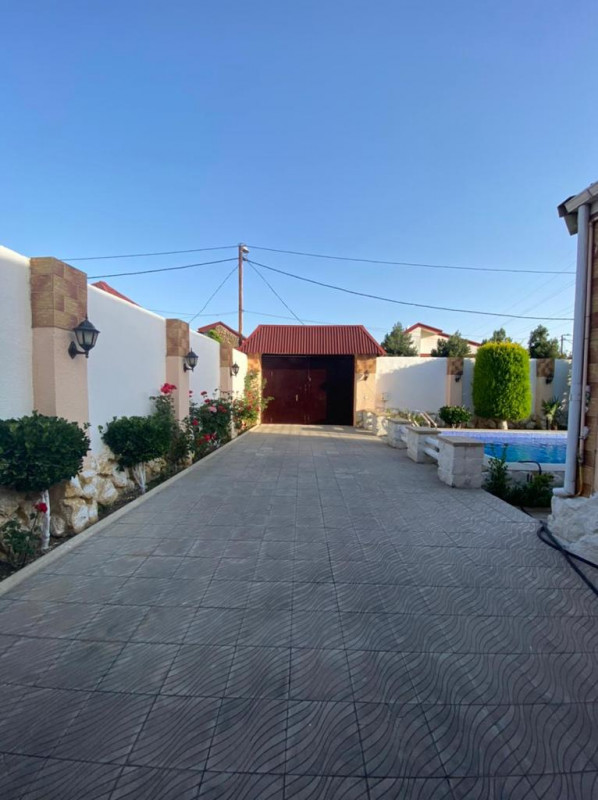 Benefits of the private pool in Summer House
A private pool offers several benefits that enhance your overall lifestyle and well-being. Here are some short and descriptive explanations of the advantages of having a private pool:
One of the most significant benefits of a private pool is the privacy it provides. Unlike public pools, you have exclusive access to your pool, allowing you to enjoy a serene and intimate swimming experience without the presence of strangers.
Having a private pool on your property eliminates the need to travel to public pools or recreational areas, saving you time and effort. You can enjoy a refreshing swim or relax by the poolside whenever you desire, without worrying about crowds or opening hours. However, it worth to mention that you must visit Aqua Parks in Baku which has a lot of fun entertainments
A private pool becomes a central hub for social gatherings with family or friends. Whether it's hosting a pool party, celebrating special occasions, or simply spending quality time with loved ones, having a private pool offers a perfect setting for bonding, fun, and for lasting memories.
Swimming is a low-impact exercise that provides a full-body workout. Having a private pool encourages regular physical activity, helping you maintain good cardiovascular health, build muscle strength, and improve flexibility. It also offers a convenient and private space for water-based exercises, therapy, and relaxation. With Private pool every morning you can have morning dive!
What else can be amazing during hot days in Baku? Relaxing in the pool (not recommended during afternoon-hot hours) The presence of a private pool in your backyard offers an excellent avenue for stress relief and relaxation. Taking a dip in the pool can help alleviate anxiety, reduce stress levels, and promote mental well-being. The tranquil ambiance around the pool creates a soothing environment, allowing you to unwind and recharge after a long day.
With a private pool, you have full control over the maintenance and cleanliness of the water. You can ensure that the water is properly treated, filtered, and balanced, maintaining optimal hygiene standards. This personalized maintenance approach provides peace of mind and a healthy swimming environment for you and your family.
In summary, a private pool offers the advantages of privacy, convenience, customization, family bonding, health benefits, stress relief, improved property aesthetics, and personalized maintenance, making it a valuable addition to any home.