In the Khazar region of Azerbaijan, specifically in Mardakan settlement, there is an exquisite property known as Mardakan Gardens yard, located just few minutes away from the breathtaking Caspian Sea, by walk.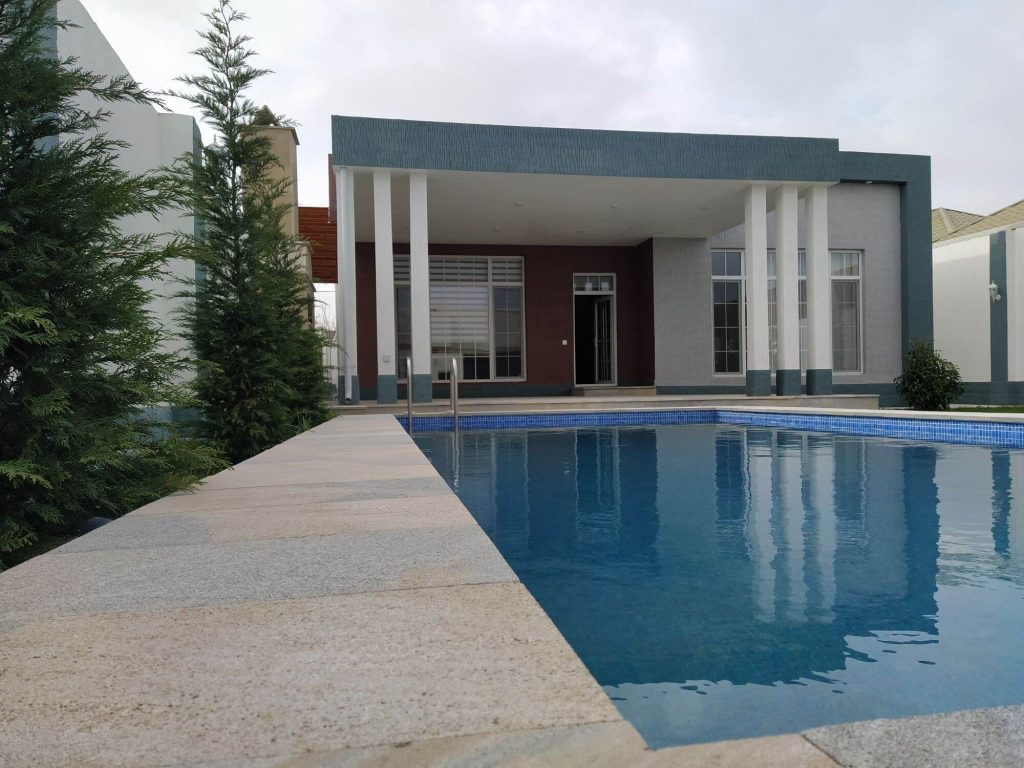 These exclusive summer houses are now available for sale.
Situated on a plot spanning 3600 square meters (6 sot), the house itself boasts an impressive area of approximately 160 square meters. The Summer House/Villa features 4 bedrooms, a spacious hall, 2 bathrooms, and a well-appointed kitchen, providing ample space for relaxation and entertainment.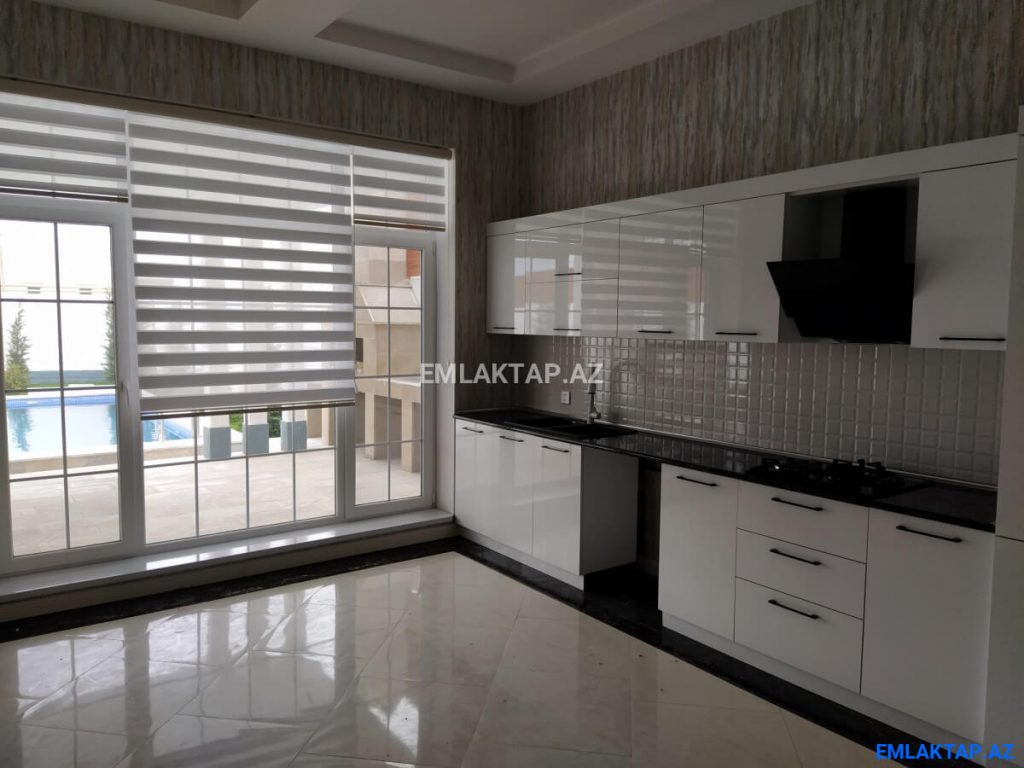 Within the yard, residents can indulge in the pleasures of a refreshing swimming pool equipped with a filtering system. Additionally, there is a bathroom, barbecue area, and a summer-winter kitchen, ensuring that outdoor gatherings are a delight. The property also includes a garage port for one car (open garage) and a 6-ton water tank, offering peace of mind in the event of any water supply issues.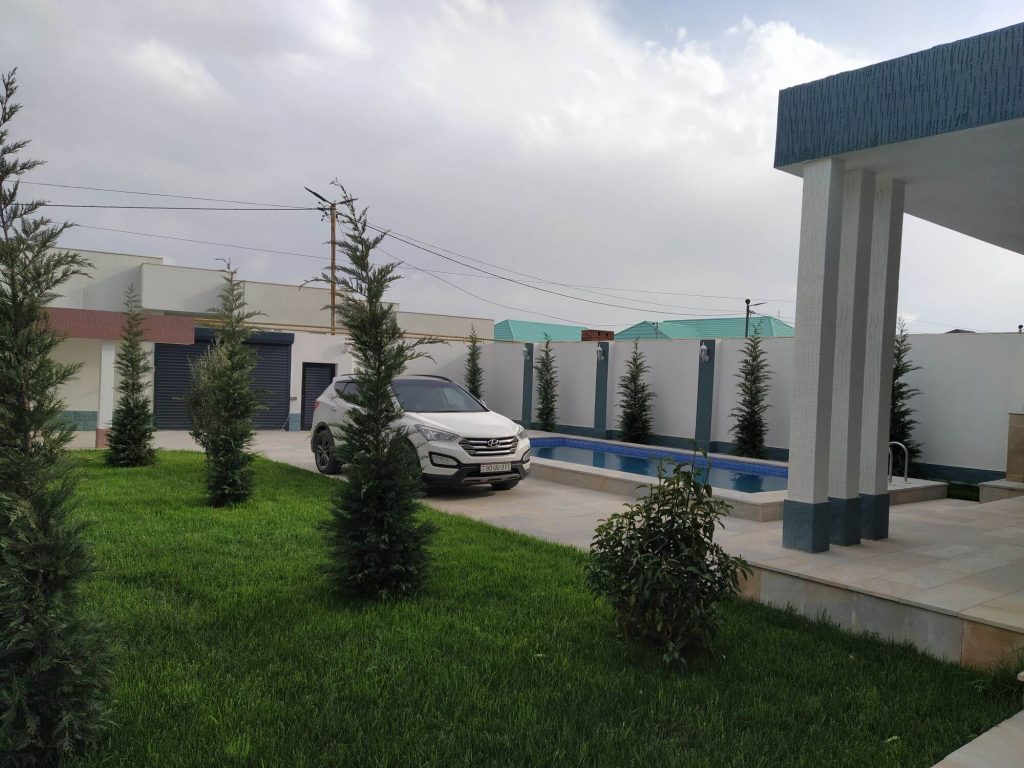 Notably, this exceptional villa is a mere 15-minute walk away from the enchanting Caspian Sea, allowing residents to easily enjoy the coastal splendor that surrounds them. The property boasts a meticulously maintained garden adorned with decorative trees, having undergone renovations just a few months ago. During the renovation and construction process, only high-quality and exclusive materials were utilized, ensuring a luxurious living experience.
Access to the house is convenient via an asphalt road, enhancing the overall accessibility of the property. Moreover, the house features floor heating on every side, ensuring optimal comfort in all seasons. The availability of constant gas, water, and electricity supply without any disruptions further adds to the convenience and ease of living.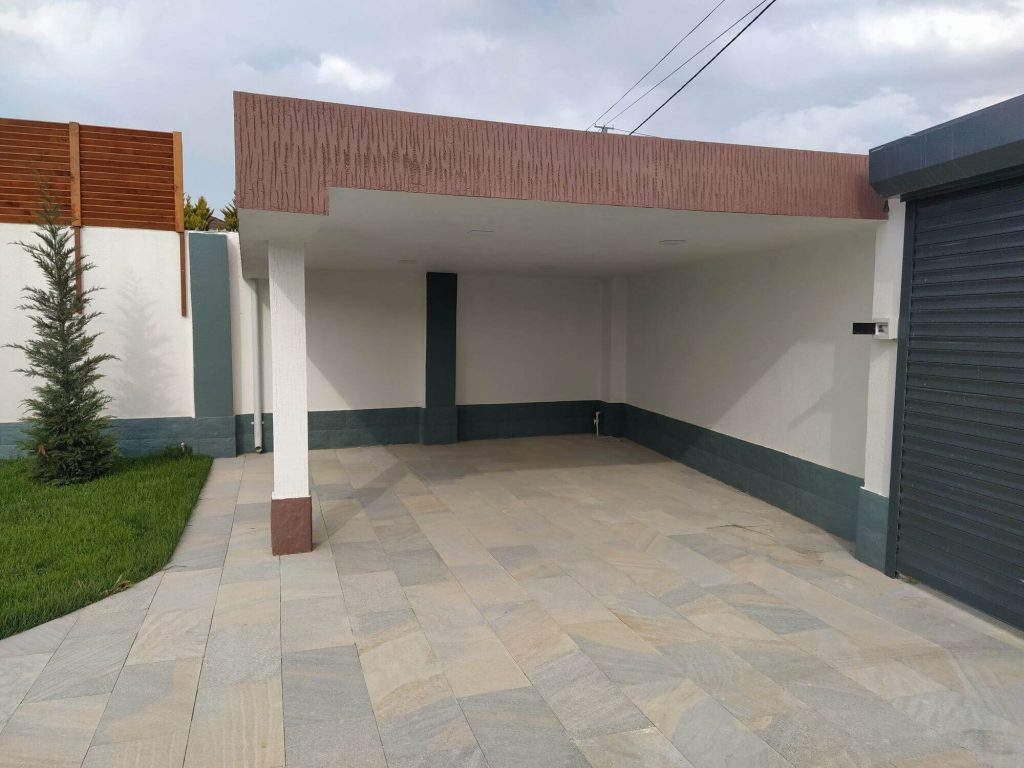 The heating system within the villa is a CV Kettle, providing efficient and reliable warmth. Furthermore, residents can enjoy uninterrupted connectivity with the provision of internet and WIFI services. The villa's infrastructure is well-established, creating a desirable living environment.
The property is accompanied by a titled document (Kupcha), assuring the authenticity and legality of the ownership. The price for this remarkable estate is set at 260,000 AZN, representing an excellent opportunity to acquire a prestigious residence.
If you have any inquiries or require assistance in purchasing or selling real estate, especially if you are a foreigner interested in owning a house in Azerbaijan, please do not hesitate to contact us. We are dedicated to providing comprehensive legal consultancy and support throughout the process.
Do you want to have this beautiful summer house equipped with furniture and household supplies? As an additional service we can organise that for you.
For more pictures please visit this classified ad – Six Bedroom Villa / Summer house for sale in Mardakan
Contact Details: +994 77 346-83-24