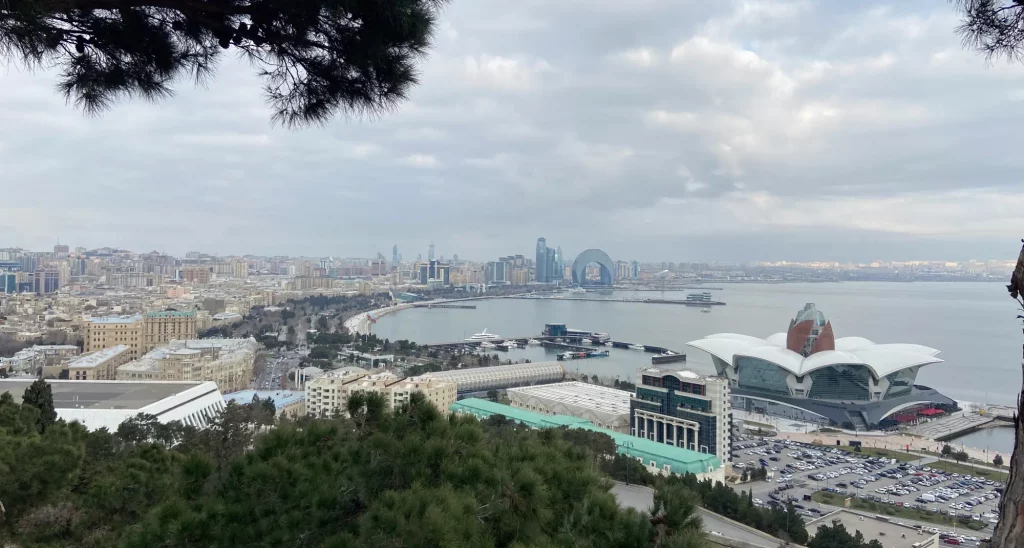 Buying Property in Azerbaijan as a foreigner is possible. Foreigners has equal rights in purchasing private property in Azerbaijan. Foreign citizen can purchase any real estate (house, apartment, commercial property, etc.) in Azerbaijan, except lands.
This is important to consider if you are planning to purchase land in Azerbaijan. This provision is specified in Article 49 of the Land Code of Azerbaijan. Foreigners still has the right to rent lands in Azerbaijan. However, this does not negate the fact that the land can be registered by a foreigner indirectly as the property of a company or it can be registered on the name of an Azerbaijani citizen. At the same time, don't forget about possible tax and legal risks that need to be properly planned and weighed before making such a decision.
Advantages of buying property in Azerbaijan
Buying property in Azerbaijan offers several advantages such as obtaining of a TRP (Temporary Residence Permit) in Azerbaijan and includes other benefits such as:
Affordable Real Estate: Property prices in Azerbaijan are relatively affordable compared to many other countries.
Economic Stability: Azerbaijan has a stable economy, making it a secure place to invest in real estate.
Foreign Ownership: Foreigners can own property in Azerbaijan without restrictions, promoting a welcoming environment for international investors.
Capital Growth: Property values have shown consistent growth, offering potential for profitable returns on investment.
Diverse Market: A range of property options are available, from urban apartments to rural cottages, catering to various preferences.
Natural Beauty: Azerbaijan boasts stunning landscapes, including the Caspian Sea and the picturesque Caucasus Mountains, making it an appealing destination for property ownership.
Cultural Richness: The country's rich cultural heritage and vibrant cities provide a unique living experience for property owners.
Investment Incentives: The Azerbaijani government offers incentives to foreign investors, further encouraging property ownership.
Strategic Location: Azerbaijan's location at the crossroads of Europe and Asia makes it a promising hub for international trade and travel.
Emerging Market: With ongoing infrastructure developments and increased tourism, the real estate market in Azerbaijan holds potential for future growth.
Process of buying property in Azerbaijan
The process of buying property in Azerbaijan involves several steps. First, you need to find a property that suits your needs and budget. Once you've identified a property, you'll negotiate the price with the seller. After agreeing on the price, you'll sign a preliminary sales contract and pay a deposit, usually around 10% of the property's value. Next, you'll conduct due diligence to ensure there are no legal issues or debts associated with the property. This includes checking the property's title and obtaining a property evaluation. Once everything checks out, you can proceed to sign the final sales contract and make the full payment. Finally, you'll need to register the property with the State Committee on Property Issues to officially become the owner. It's advisable to consult with a local real estate agent or lawyer to guide you through this process.
Property Selection and Price Pegotiation
You can choose real estate in the online catalog of such websites as emlaktap.az, emlak.az, bakubina.az, lalafo.az where you can set up sorting by key parameters, as well as agree with the owner to view the property you are interested in and negotiate on a price. Some of those websites has English language as an option and rest can be translated with Google Translation.
What Neighborhoods are Good for Buying Property in Azerbaijan
When looking to buy property in Azerbaijan, there are several neighborhoods worth considering. First, Baku's city center, particularly areas like Nasimi and Sabayil, offer a mix of modern apartments and historical architecture, making them popular choices. The Bayil district, located along the Caspian Sea, provides a tranquil and scenic environment.
Do you prefer a more suburban atmosphere for buying property in Azerbaijan, check out the Khirdalan and Nizami suburbs, which are known for their family-friendly vibe. Ganja, Azerbaijan's second-largest city, has emerging property opportunities, especially in the city center.
Additionally, explore the vibrant and culturally rich neighborhoods in Sheki and Gabala, which offer a unique blend of nature and heritage. Your choice will ultimately depend on your preferences, whether it's urban living, coastal views, family-friendly communities, or cultural experiences.
Can Foreigners buy a land in Azerbaijan
By law only citizens of Azerbaijan's and local companies can own a land. As foreigner buying a land could be possible indirectly, via registering a company. Again, this brings about additional concerns, such as property taxes, and legal risks and risks over property that must be analyzed and properly planned.